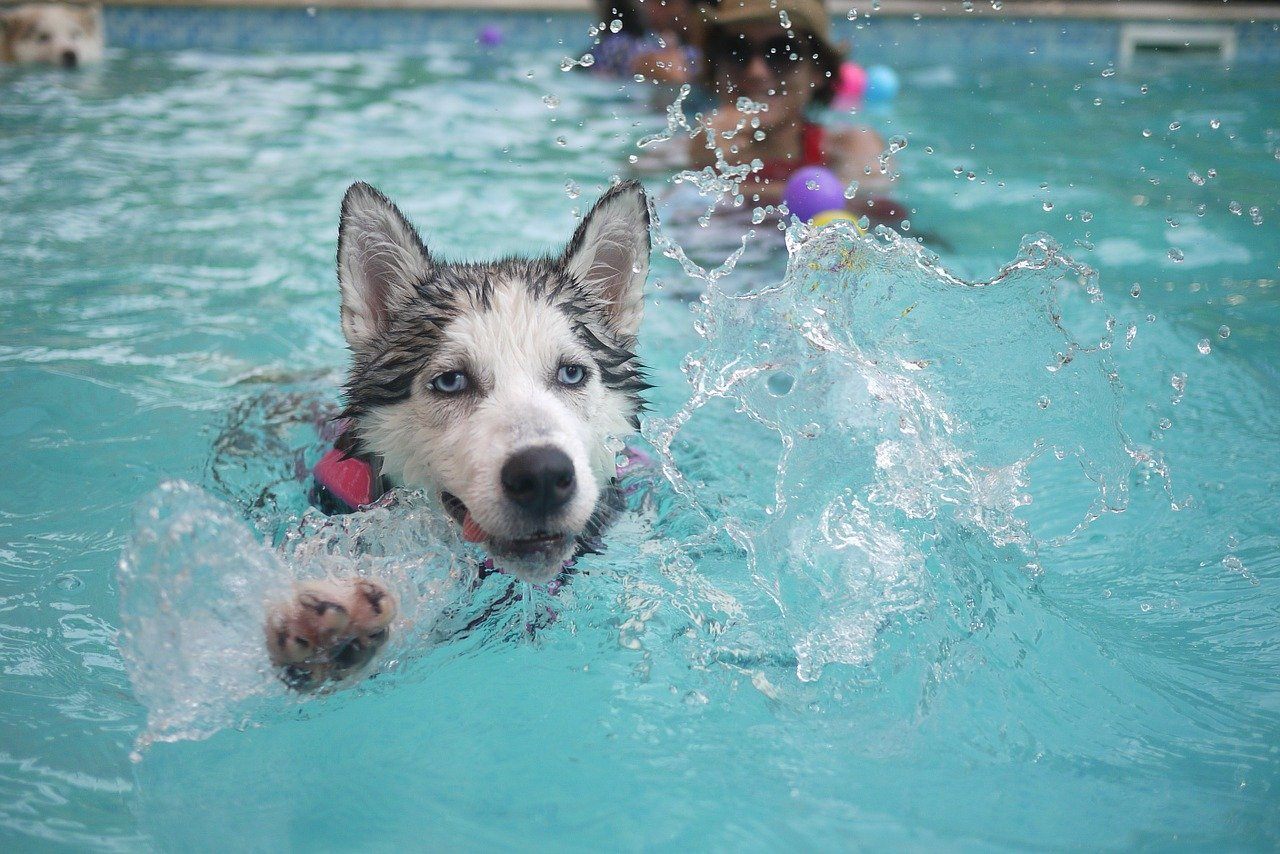 Love swimming?
Wish you can bring along your favourite dog for a swim and have fun together in the water?
Then check out these 3 dog swimming pools in Singapore to bond with your dog !
1. The Wagington
The Wagington is a 5 star luxury pet hotel located at 27B Loewen Rd, Singapore 248850 (near Dempsey Hill).
The hotel also offers fitness and spa sessions for your dogs.
If you want to celebrate your dog's birthday, look no further, The Wagington is the one.
For more information about their services, visit their website at http://thewagington.com.sg/
2. Sunny Heights
Sunny Heights is a popular dog swimming pool located at Turf Club Road.
They are located at 110 Turf Club Road, Singapore 288000.
It is also a pet hotel that offers services such as day care, boarding and grooming services.
You can also find a cafe inside there to fill your stomach when you are hungry after a swim.
The dog pool has entrance and exit ramps meant for ease of access to the pool for both owner and the dog to bond comfortably together.
If you need more information about Sunny Heights, check out their website at http://sunnyheights.sg/
3. Pet Stop
Pet Stop is located at 800, Upper Serangoon Road, Singapore 534670.
They sell pet supplies and also offer services such as grooming, hydrotherapy and boarding.
They have affordable dog pools that are focused on safety.
You should preferably call them to book a timing to bring your dog in for a dip as their pools are relatively smaller than other dog pools.
Feel free to explore their website for more details at http://petstop.com.sg/
Have fun at the recommended dog swimming pools above!
Let us know what you think of your experience with them!