About The Groomer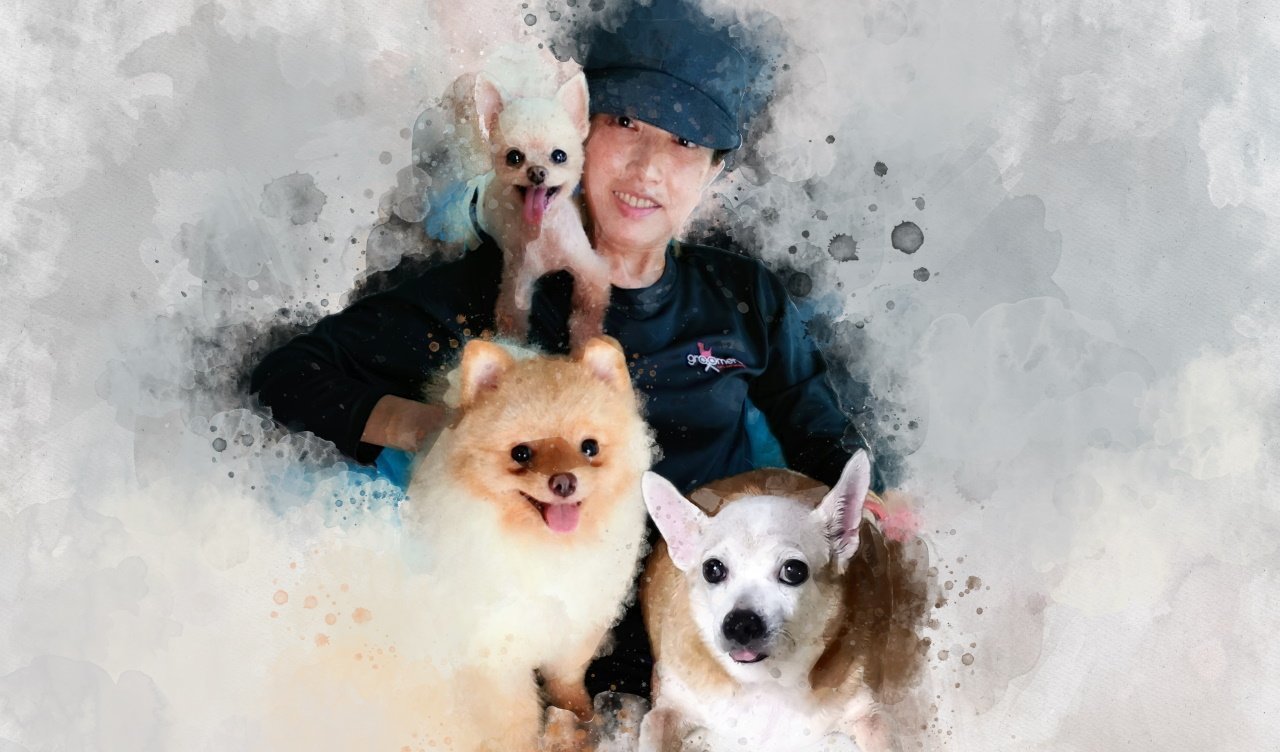 With an enormous love for pets, Lexis Tan started Grooming Studio to provide pet grooming services on the move, much to the delight of many busy pet owners.
An accomplished graduate from the Gen Pet Stylist Grooming Academy, this avid pets lover also volunteers her time as a vet assistant at various pet clinics across Singapore.
At the same time, she is also one of the volunteer members of the wild-life rescue team at ACRES and other animal shelters in Singapore.
Lexis is currently a proud owner of 3 lovely dogs Mario, Milo and Teddy.
Her burning passion for animals drives her infectious enthusiasm in this pet grooming business every single day.
She exercises care, patience and compassion for all the animals that she comes into contact with, so you can be absolutely sure your beloved pets are in very safe hands.
About The Company

Grooming Studio is a one stop heaven for pets' owners and their pets.
We provide on-site or in-your-house pet grooming services for your pets, by advance appointments.
Pet owners can now stay at home comfortably while our team of professional pet groomers will go on-site to provide grooming services for their beloved pets.
As a convenience to pets' owners, Grooming Studio also provides the following services:
Sales of pets' products such as grooming tools for pets
Pet grooming workshops to teach pets' owners on the basic care for their pets, for example, nails clipping, ear cleaning
Pets boarding
Our Service Motto
We strive to put a smile on all pet owners' face by ensuring that:
All pets are safe in our hands for grooming.
all our grooming tools are sterilised before performing grooming activities on other customers' pets.
All pets are styled with style and care, in a fun, relax and approachable environment.
You can find out more information about our grooming services for your lovely pets and our prices via the following pages:
Price list for pet grooming services and packages
ALLTENTIC AWARDS