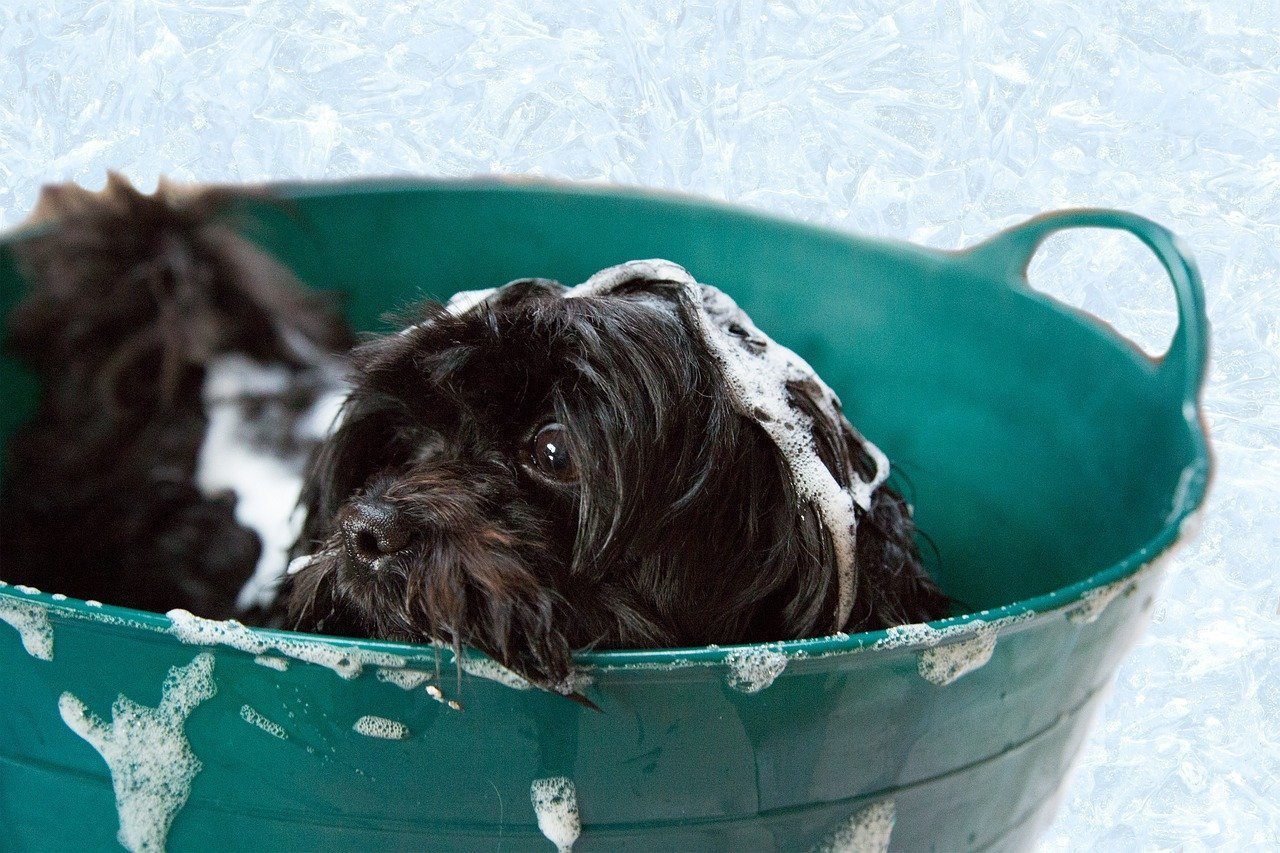 Grooming your pet is important to the well-being and health of your favourite friend at home.
So, pet grooming should be viewed as a necessary process of your favourite pet's growth.
If you have a cat at home, we recommend grooming him at least once a month to keep him look good.
And it is affordable to hire professional pet groomer to go to your house to groom your pet, so why not?
These are the 3 benefits of pet grooming at home.
1. Parasites Detection on Pet
If your home pet has been infested with parasites, a professional pet groomer can detect it easily.
During a typical cat grooming process, the professional cat groomer will check your cat's body for any possible infestation with parasites or flea.
Trained groomers can detect those parasites easily, but not the untrained eyes of the general pet owners.
During grooming, they check for unusual skin growth, so any issues of parasites or unusual skin conditions can be detected treated in a timely manner.
2. Expert Hair Care for Pet
While grooming your pet, a professional pet groomer can help to care for the hair/fur of your pet.
They will ensure that your pet's fur is well taken care of.
They will trim the fur to the correct length, or remove any dead or loose hair, apply shampoo during grooming time.
A trained pet groomer will make your pet look good so that you can be a proud owner.
3. Hassle Free Pet Grooming
Too many pet owners are busy with their work and life.
And taking time to bring their pets to grooming shops will take away more of their precious time.
So, here comes the professional mobile pet groomers to the rescue of busy pet owners.
By booking an appointment with a mobile pet groomer, they can come to your house or location to help you to groom your pets.
These mobile pet groomers are professionally trained and their charges are decent.
Such arrangement will save pet owners time and money travelling to pet grooming shops to groom their pets.
You get a hassle free experience grooming your pets when you hire a mobile pet groomer on-site.
If you want to book an appointment with a mobile pet groomer in Singapore, contact us here.
We can groom your dogs, cats, rabbits and guinea pigs professionally at your convenience, with our decent pricing.
So pet owners, I hope you get a clearer idea of the 3 benefits of pet grooming at home.